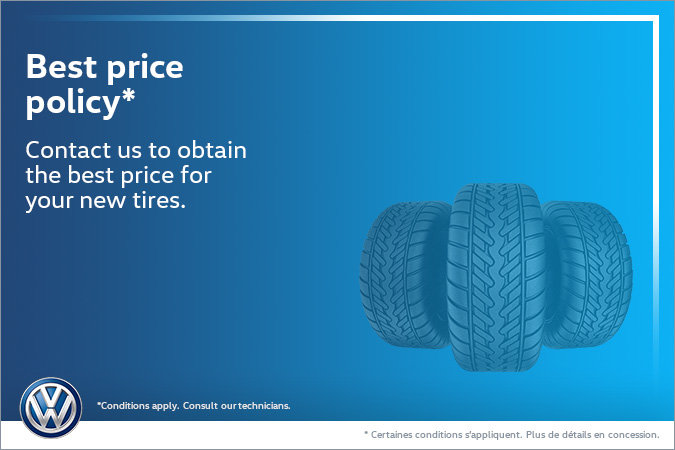 Getting the best price is possible!
At Duval Volkswagen, you always get the best prices for your new tires! Our experts will help you to find the right tire for the right price. Don't wait!
Contact us for more information.
Visit us today!
*Conditions may apply. See dealer for details.