The 2019 Volkswagen Jetta Will Be Unveiled in January
January 11 2018, Duval Volkswagen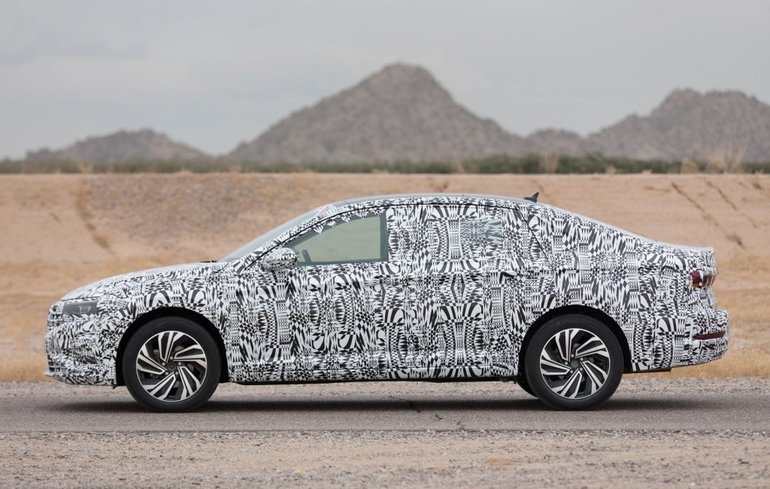 When a model as important and popular as the Volkswagen Jetta is about to be completely redesigned, the entire automotive world pays attention. The new generation of the 2019 Volkswagen Jetta will be unveiled in January, but already we know a little about the popular German compact sedan.
A new design for the 2019 Volkswagen Jetta
The 2019 Volkswagen Jetta will be completely different from the model it replaces on several levels. Indeed, it will offer a more elegant and refined style that will be much easier to notice on the road. Images unveiled in December show a body inspired by the lines of the new Tiguan and Atlas with an imposing grille and more massive headlights.
In addition to its new design, the 2019 Volkswagen Jetta will be built on Volkswagen's modular MQB platform, which should give the new Jetta even more confidence out on the road.
The current 1.4-liter turbo engine will be back, and another even more powerful engine should see the day on the new GLI version.
We'll know more about the new 2019 Volkswagen Jetta next January after its unveiling at the Detroit Auto Show.